LIM+ Magazine (Wechat: @Lim_plus / Weibo: @Lim_plus) is a non-profit online student-run magazine founded by me in 2014. It covers a wide range of topics including fashion, lifestyle, art and culture using mainly visual communications (e.g. photo story, short film, manga, illustration) but also written contents. We publish daily editorials using social networking platforms such as Wechat and Weibo. We have an average view count of 7,000 for our editorials and over 70,000 readers. LIM+ now has over 30 university students and professionals contributing to its contents. We aim to create works that resonate with young Chinese studying abroad. LIM+ has also become inspirational and aspirational for young Chinese who are looking to study abroad in the future. Due to our affluent and well-educated reader base, we have attracted a number of brands and social influencers to collaborate with us, including Harrods, Gieves & Hawkes, Chai Wu Restaurant at Harrods, Mango Tree restaurant, Tokyo Design Week and Shanghai Fashion Week.
Our collaboration with Kuaikan App received over 7,000 likes for our photo story editorial 'Lullaby-e' and over 38,000 likes for our manga series 'My friends and I at Oxford University' on its first day of launching.
Other manga and illustration series by LIM+ such as 'English Classroom' and the postcard series illustrating our writers and columns are also popular among our readers.
Since October 2015, LIM+ started to work with many brands, celebrities and social influencers in order to gain greater exposure. We have collaborated with celebrities including Kai Zheng (one of the most well-known Chinese celebrities), the actress Reba Dili and Stephen Chow, the iconic Hong Kong movie star.
With our unique aesthetics and ability to collaborate with other industries, LIM+ has also organized several successful events during the first year. We started from smaller events such as breakfast clubs and LIM+ one-year anniversary, later on to fan meeting events and movie debut nights. We've also hosted two big events, an 100-people 'wedding-experience' party and a '90s generation' party for our social influencers. Both events achieved great success and linked us with more potential sponsors and clients.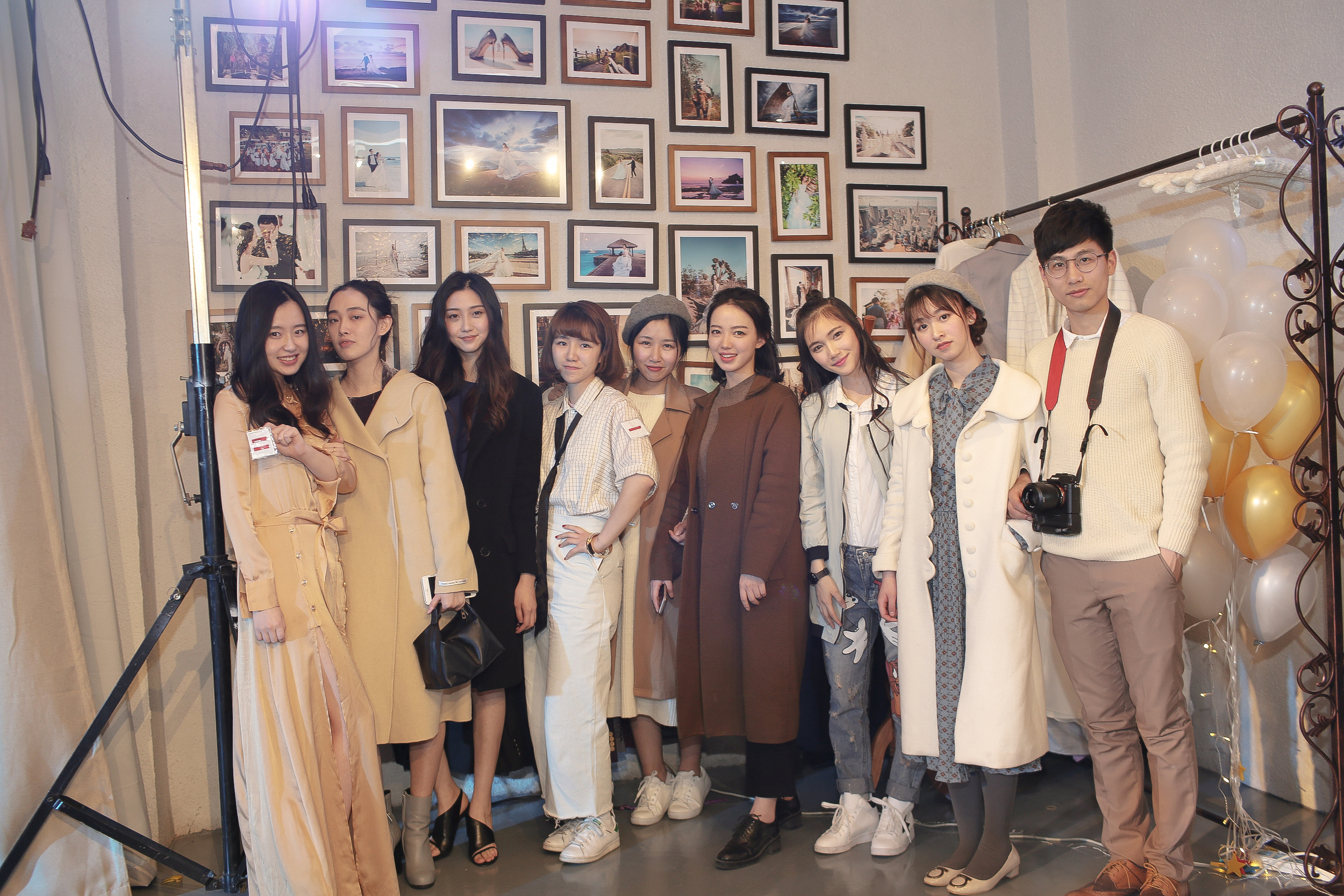 I am currently studying the one-year fashion diploma course at Condé Nast College of Fashion & Design after graduating from University of Oxford. This course is largely project-based and I've had great opportunities to work with senior industry leaders such as Nicolas Coleridge. I received distinctions on most of my projects and I received the Award of Excellence in Individual Fashion Project in 2016.
THE BUSINESS PROJECT - 404 STUDIO
Above: illustration and animation by Jiayi Sun & Jiaqi Wang for 404 Studio
For this project, I proposed a business idea for a high-end womenswear that promotes the concept of 'fashion should be fun.' I worked with a team of illustration, animation and textile students to create a collection for our new brand '404 Studio'. As the leader, I undertook art direction, marketing, and kept everyone motivated.
THE INDUSTRY PROJECT - TOMS 'ONE FOR THE ONE'
Fashion Brand Communication project asks students to interpret one of the briefs given by the industry guest companies from D&AD New Blood Awards, and to help them solve a real problem that the company is facing. I chose the TOMS project because I have an interest in ethical fashion and want to gain a better understanding of ethical fashion brands. For this project, my goal is to create an advertising campaign to attract young audience for the company. My campaign is called 'One for THE One'. It extends TOMS's existing brand DNA, aiming to create a stronger connection between the person who is donating and the person who is receiving. This campaign invites talented teenagers to participate and to help other children in need. A closer relationship is likely to develop through this campaign and a community of talented young people who are willing to help will be formed. This is an online campaign which can be spread quickly. Two things are crucial in this project – a great idea and a visually stimulating presentation, both of which I was confident in and had really enjoyed. The fact that I received a distinction I for this project and that I was shortlisted for the New Blood Awards competition further proved my strength in ideation and visual presentation.
INDUSTRY PROJECT - NEW BUSINESS IDEAS FOR VOGUE / report to Nicolas Coleridge
The Fashion & Industry project provides huge opportunities for us to work with people at senior positions in the fashion industry. I chose the business & revenue generation route therefore I reported to Nicolas Coleridge, the president of Condé Nast International for this project. I was very excited about this project and therefore put in my best efforts.
My idea is a Vogue multi-functional gaming app that combines gaming, social networking, blogging, mobile commerce and news into one app. The gaming aspect should help to expose Vogue's fashion articles and guides to its target reader. I identified three ways to generate revenue and recognized that, by analyzing the designs that sell well on Vogue Play, Condé Nast will be able to have a record of their customers' preferences. This database will be priceless in aiding the future growth of the company and in directing relevant adverts to the target audience.
During my presentation, I demonstrated a mock-up app live to Nicolas using an interactive Q&A format. My idea was praised by Nicolas - 'how clever that you thought to use a gaming app to solve the digital problems.' In the feedback I received from my tutor, she wrote, 'your verbal delivery was enhanced by the quality and standard of your visuals; a great exhibit of your skills and ability. You have created an exciting and professional piece of work that is a credit to you.'
Click here to view the mock-up app live: CLICK ME
MOCK-UP PR & EVENT ORGANIZING
The second week of the last term was the PR & Event management week during which we were asked to create a mock-up ethical fashion event for our college. I worked with four other students and together we created an invitation, a programme and a press release for the event. Our outcome was highly praised by the college tutors especially in terms of our visuals and planning.